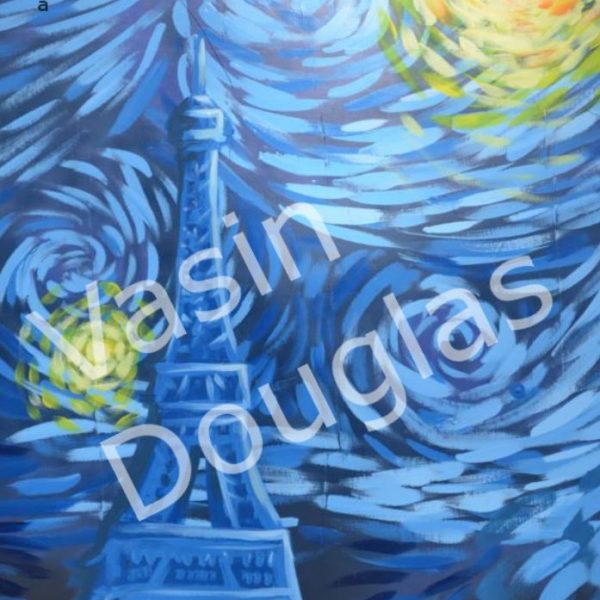 LA TOUR EIFFEL LA NUIT
Post-impressionist styled painting of the Eiffel Tower in Paris is inspired by the post-impressionist painter Vincent van Gogh's Starry Night.
This piece brings joy and excitement to me as the artist – and will also bring joy and excitement to you. The original painting is acrylic on panel.
(Click Image to see full uncropped image)
30" x 20" canvas print.
(Click to see full image uncropped image)